Interpreting Staffing Service, Translation Fees
Interpreting Staffing Service Words decide, Decide with words
We can help your company convey its message, ideas and technological innovations, in a simple and efficient manner.
NEWCOM supports you with our interpreting services for smooth business negotiations.
Are you able to communicate all of what your company aims to express to overseas clients at exhibitions?
When passing information along to people, words are inevitable for accurate communication.
We always bring to you the joy of having your words understood.
Interpreting Service at Exhibitions
Globalization has seen many foreign coporations expand their business to Japan
by participating in a variety of domestic trade shows and exhibitions.
However, it is not always easy to secure the human resources needed to facilitate business,
ones who profoundly understand both Japanese and foreign languages.
NEWCOM resolves these conflicts by outsourcing qualified and experienced interpreters
well versed in internatioinal affairs, to assist in the smooth operation of your business.
Through our exhibition staffing service center, we enable our clients to build longer-term
inter-coporate relationships beyond international borders.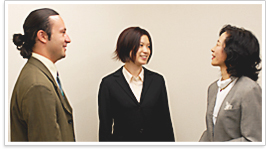 Looking Ahead to the Era of Asia
With the economic development of Asian nations, the significance of interpreters for languages other than English is increasing.
Since our inception 16 years ago, our company has grown to over 1,500 people.
Currently, most of them are playing influential roles, helping to cultivate good communication, in their country of business.
NEWCOM has been developing a variety of Pan-Asian businesses, specializing in international newspapers publication,
Japan-Asia trading and international telephone and telecommunication services.
With over 300, 000 unique relationships with people and business in various sectors,
NEWCOM continues to pool its knowledge to more effectively offer our clients the perfect match for their needs.
*Available Languages: Chinese, Thai, Korean, Vietnamese, Indonesian, Burmese, Tagalog.

Human Resources with Professional Expertise
Transformations in human resource management are rapidly progressing,
and companies are being asked to gather personnel who are highly qualified.
Specialists from various industries, starting out with sales services, are registered at our company as available resources.
Depending the type of exhibition, we can supply our clients with staff who have both outstanding degrees of professionalism
and considerable experiences, as appropriate.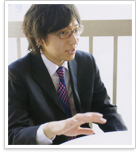 A Team of Professionals
We provide clients with assured high quality services by only hiring professionals who have hands-on experience as interpreters.

Interpret Call
Interpret Call (three-way call) is a system where telephone communication
via an interpreter is possible, whenever, whoever, and wherever you are.
This service enables our clients to smoothly contact foreign companies with which
they had built relationships when visiting exhibitions.
With this, we are able to support our clients in making their business negotiations a success.
Furthermore, we offer intepreting support services,
for daily situations, and at medical institutions assisting with the communication
between doctors and foreign national patients, who have difficulties speaking and/or understanding Japanese.

*Even with urgent matters, interpreting is available with Interpret Call.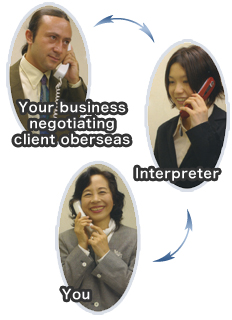 Translation Fees
※We accept orders from 2 pages~
※Additional 25% fee will be charged for urgent work
※Discount is available for per-page cost when translation is over 20 pages~
English
■English→Japanese
1 page of 400-character manuscript paper
\6,000~
  documents which are especially advanced
\8,000~
Business Letter
\5,000
Patent/Contractual Documents
\10,000
■Japanese→English
180 words
\6,000~
  documents which are especially advanced
\8,000~
Business Letter
\5,000
Patent/Contractual Documents
\10,000
Chinese/Korean
■Chinese, Korean→Japanese
1 page of 400-character manuscript paper
\8,000~
  documents which are especially advanced
\9,000~
Business Letter
\6,500
Patent/Contractual Documents
\8,500
■Japanese→Chinese, Korean
180 words
\8,000~
  documents which are especially advanced
\9,000~
Business Letter
\6,500
Patent/Contractual Documents
\8,500
Asian Languages (Thai, Indonesian, Vietnamese, Burmese, Shinhalese, Tagalog, Hindi)
■Other Languages→Japanese
1 page of 400-character manuscript paper
\10,000~
  documents which are especially advanced
\11,000~
Business Letter
\9,500
Patent/Contractual Documents
\10,500
■Japanese→Other Languages (180 words)
180 words
\10,000~
  documents which are especially advanced
\11,000~
Business Letter
\9,500
Patent/Contractual Documents
\10,500